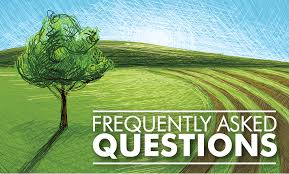 Does MSP cover therapy costs?
Unfortunately, therapists are not recognized under MSP costs.
Is there a wait list?
We try to make sure that clients are seen by a therapist in a timely manner. However, there are times when we are full and clients will be placed on a wait list. Contact an intake worker for an update on wait list times.
What is the fee for counsellors?
Although we are a non-profit society, our therapists are not funded by the government and registered clinical counsellors are at a rate of $85 per session. A sliding scale limited to a set minimum may be negotiated based on current income.
What if I can't afford the minimum rate for a registered clinical counsellor?
There are Master's level practicum students supervised by a registered clinical counsellor who will be able to see you below the minimum rate of a therapist or whatever you can contribute. While many of our clients are experiencing financial difficulties, we do ask that some contribution be made even at a lowered cost. To learn more about our practicum students click here.
Are there any programs that will fund for therapy?
There are several programs in BC that provide compensation for victims of crime towards their recovery . Look under the "for survivors" tab for details on options.
Crime Victim Assistance Program (details can be found under provincial compensation programs under our "for survivors" tab). The crime would have to had occurred in BC to be eligible (police report is not mandatory). Decisions for approval or denial will take approximately 6 months.
Residential Historical Abuse Program. This program is for BC residents that were in the ward of the province when the crime occurred. Ward of the province means that you were in a foster home.
If the crime occurred in another province outside of BC, please click here to check if you are eligible.
Will my insurance cover the costs of therapy?
Insurance plans varies and you will have to contact your company to check if costs will be covered. Please specify that you are planning to see a Registered Clinical Counsellor as some insurance companies only cover psychologists.
Do I need a referral to join the agency?
No. However, we do have many clients that have been.
What is the difference between a criminal trial vs. civil suit?
If you would like press criminal charges for your perpetrator to be prosecuted under the criminal justice system, you will have to collaborate with police who will pass your case on to an investigator. If enough evidence is present to proceed to trial, you will have crown attorney represent you and your case. In this instance, the province is representing you and there is no charge for your lawyer. If your perpetrator is found guilty, they may be subjected to time in jail.
Civil cases are for people who are seeking compensation from their alleged offender. In most cases, you do not require a police report but a lawyer will be attained at your own personal cost. If the alleged offender is found guilty, there may be a settlement tied to the verdict.
How long does a survivor usually stay in therapy?
This depends on your goals. If you are seeking brief/solution focused therapy, the length of therapy may be shorter. However, most survivors are dealing with multiple barriers and may require long term therapy.
If I have to cancel my appointment, is there a charge?
We require a 24 hour notice of cancellation or half your therapy rate will be charged.
Is there a question that you would like to ask? Please email us at victimservices@bc-malesurvivors.com or call our office 604-682-6482.