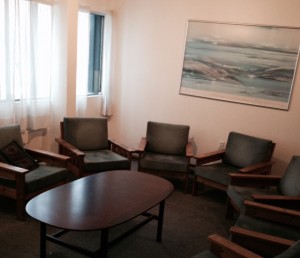 Group therapy is available at our Vancouver office for male survivors of sexual abuse and runs for in 12-week cycles. Clients may participate in as many cycles of a group as they feel is necessary.  Before a survivor attends his first group session, we would prefer that he has a few Individual Therapy sessions with one of our therapists – this is to ensure that the survivor is actually ready for a group setting.
Group therapy sessions are typically 2.5 hours long starting at 6:30 pm, 1 night per week. The cost for group therapy is $35 per week.  Information on costs and funding for your therapy can be found here.
Registration for the September 2017 is now finished! Our next cycle begins in January 2018. Email us to get on the wait list.
Day

Status
Time
Start & End Dates (2017)
Therapist(s)

Location

Monday

Full

6:30pm-9:00pm

Sep 25th – Dec 11th

Daniel Kline/Mason Shell

Vancouver

Wednesday

Full

6:30pm-9:00pm

Sep 20th – Dec 6th

Don Wright/Jesse Rempel

Vancouver

Thursday
Full
6:30pm-9:00pm
Sep 21

st

– Dec 7th
Don Wright/Sara Ariwn

Vancouver
If you'd like to be considered for either of these, or future, group sessions please either call or email us.