April 9th-10th, 2014- Our executive director Don Wright will be in Kelowna BC for his next speaking engagement.
I was recently invited to be interviewed on Co-op radio to talk about BCSMSSA and the issue that male survivors face.  The interview was on December 12th on a program called Fruit Salad.  Skyy, the host of that show, is a well informed and strong supporter of this agency and of male survivors' issues.This was my second interview with Skyy and most likely not the last.  Thank you Skyy. -Don Wright, Founder and Executive Director.
To listen, click here or the Co-op radio icon below and select December 12.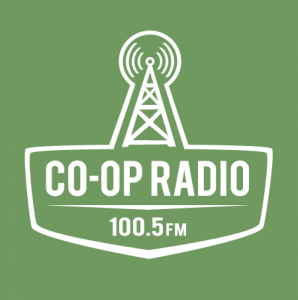 Don Wright, the Founder & Executive Director of BCSMSSA is available to attend your conference as a speaker on the topic of Male Survivors of Sexual Abuse.
Don can speak on a wide variety of sub-topics and can discuss customizing his presentation to suit your conference.  At a high-level, the most-frequently-covered points are:
misconceptions about male sexual abuse,
reasons for survivors to seek treatment, and
the typical problems, or symptoms, experienced by survivors.
To request Don attend your conference, please send us an email.