Part of healing is being to share your story and feel like you're not alone. We encourage our survivors to let us know what has helped them in their journey to recovery. Your voice is heard by everyone at BC Society for Male Survivors of Sexual Abuse and is crucial in spreading awareness of male sexual abuse.
Are you a survivor and would like to share with us what has helped you in your recovery? If so, submit a 100-150 word maximum writing piece via email victimservices@bc-malesurvivors.com and we might share it on our website with other survivors! (You may use your initials or remain anonymous if you choose).
Tell us: 1. Your experience of being a survivor of sexual abuse.    2. How did you cope?   3. What has helped you in your journey to recovery?
Robert Bloomquist (survivor):
I am writing this letter as a thirty- four year old man who has survived childhood abuse at the hands of my biological father, and I am writing this letter for a few reasons. The first reason is to help myself in my own healing journey because I found out the hard way that a man cannot keep that kind of pain bottled up forever.
In my case, the abuse took place at an early age ( four or five to maybe six or seven) the best I can recall. My mother left my biological father when I was about a year old because he was an abusive alcoholic but we continued to live in the same town as him for the following eight or nine years. My brother who was three years older than me and I would frequently spend the weekends with him where most of our time was spent around the house. When I was around nine or ten my mother and step father decided to move us to B.C. Which helped but to be honest I had my past. Over the next few years the part of my brain that blocks out painful memories was in full swing.
It wasn't until my early teens that I started remembering the things my biological father did to me. That's when I started drinking and using drugs; by my late teens I started to recoil from my family and really started to feel depressed. In those teen years I had lots of battles within myself about whether or not to tell someone, feeling worthless and stupid and for some reason angry at myself. I decided not to tell anyone mainly because I felt embarrassed. I was scared of what people would think of me because of the stigma that society has put on men that have been sexually abused. A common social misconception says; because of the abuse we suffered as children that we are now somehow damaged and have been turned into sexual deviants or predators. This stigma is something that scares me to this day. I did not tell anyone until I shared with my wife twenty five plus years after the abuse stopped. Over those twenty five years, I experienced all kinds of emotions and developed all sorts of coping behaviours that I am still trying to deal with to this day.
The second reason I'm writing this is to tell other men like me that it is okay to open up to someone about what happened to you. To let them know how good it feels to get that weight off your heart. As men we are always expected to be strong and not share our feelings but I'm writing to tell you that that is bullshit! I am finding that the more I share the better I feel. I am still working on telling people in my life about the abuse. It's not easy and sometimes it might make some people uncomfortable. I still see a counsellor and I find that it is really helping me.
The third reason for me writing this is because I believe that the more good, honest men and fathers that can be encouraged to share their secrets with the public, the more chances of help being geared towards male survivors there will be. We need to break the silence to help men heal and challenge the stigma that society has put on male survivors of childhood sexual abuse.
Jim Mandelin:  Jim has documented his struggle with coping with sexual abuse. He is the author of A Life Worth Dying For.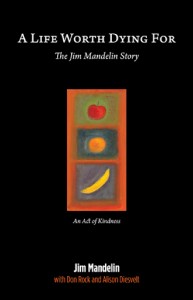 A Life Worth Dying For: The Jim Mandelin Story, by Jim Mandelin with Don Rock and Alison Diesvelt, is the true story of a man, who endured a childhood strewn with daily incidents of sexual, physical and emotional abuse at home, and constant bullying at school; who survived years as a youth on the streets succumbing to the predations of pedophiles and to addiction; who did multiple stints in prison and was eventually recruited by a biker gang in prison for work as a 'debt collector on the outside'; who eventually became a physical wreck because of addiction, facing cardiac arrest at twenty-two and a near-death experience that changed his life forever. A Life Worth Dying For is woven with fleeting moments of kindness by relative strangers, which ultimately fused Jim with the will to live. This is a story written to raise awareness of the effects of childhood abuse and neglect, bullying and discrimination and how these circumstances so often create conditioning for criminality and gang membership. It is a real-life testament intended to deepen your understanding of what it is to be human, and of the power of kindness to affect critical change in our world.
To visit Jim's website, click here.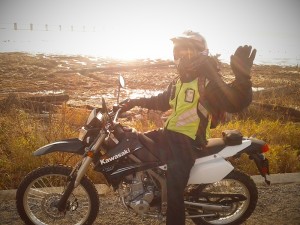 Mark Riser: Mark is raising awareness on childhood sexual abuse and will be on a cross country tour to meet survivors. He is also currently the advocate for Made To Soar.
"I was a little boy, filled with promise and adventure. But instead, he buried his pain in me. Sexual abuse cost me and my family nearly everything. I spent 15 years searching the world for answers to my pain. As I looked deeper into myself I began to see the patterns. I began to walk on my journey to recovery."
For Mark's story, click here.