Board of Directors
Stephanie Tofield – Chairman
Tom Pickett – Treasurer
Marion Bourne – Secretary
Pam Johnson
Mike Yau
Executive Director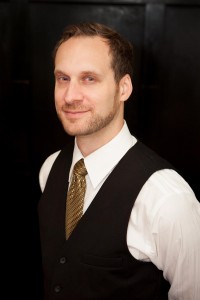 As well as fulfilling his new duties as Executive Director Daniel Kline (MA, MCP, RCC)  is also one of our senior therapists. Daniel holds a masters degree in Counselling Psychology from the Adler School of Professional Psychology and is a Registered Clinical Counselor.  He joined the agency in January 2011. He works primarily from a Narrative and Post-structural perspective, often investigating themes of identity, sexuality, and culture as they impact the lives of individuals. He was trained in Narrative Therapy at the Vancouver School of Narrative Therapy and has additionally taken specific training in Sex Therapy. Daniel also holds a Masters degree from the Universiteit van Amsterdam in History of Religion, specializing in Mysticism and Western Esotericism, and is fascinated by questions of meaning and by practices of personal discovery. director@bc-malesurvivors.com
Education Coordinator
Don Wright (MEd) is the founder and former Executive Director of the Victoria Male Survivors of Sexual Assault Society and the Vancouver Society for Male Survivors of Sexual Abuse, which were consolidated in 1997 to form the British Columbia Society for Male Survivors of Sexual Abuse.
As well as fulfilling his new duties as Education Coordinator, Don travels throughout western Canada providing training to professionals in the sexual abuse field, and consultation to government—both Provincial and Federal—on various projects related to victims of crime and criminal justice. Mr. Wright served on the Board of Directors of the National Organization on Male Sexual Victimization for six years.
In November 2001, the B.C. Human Rights Coalition awarded Mr. Wright with a human rights medal of honour for his pioneering work in this field. education@bc-malesurvivors.com
Therapists
To contact a therapist please include their name in the subject of an email to therapy@bc-malesurvivors.com
Vancouver Location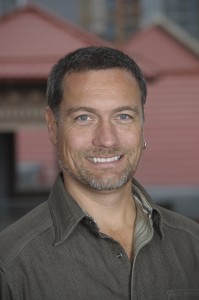 Paul Whitehead (Ph.D., CCC) finished his Doctorate in Counselling Psychology at the University of British Columbia in 2005. He has taken advanced training in group therapy and therapeutic enactment techniques, as well as Levels 1 and 2 training in Eye Movement Desensitization and Reprocessing (EMDR). Paul has been a therapist with the BCSMSSA since completing his Masters' Practicum training with this agency in 1997. [email link]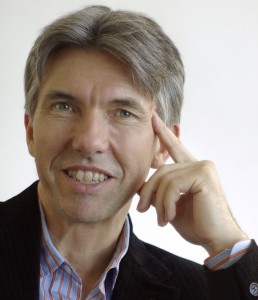 Steven Lake (MEd, CCC, Ph.D.) began counselling 17 years ago. He has been in private practice since then and has worked on a contract basis for Corrections Canada as a psychotherapist and program facilitator, for PAR Consultants as a consultant and psychotherapist, and with the BC Society for Male Survivors of Sexual Abuse as a therapist since January of 2006. Steven was a clinical faculty member with Royal University Hospital at the University of Saskatchewan and currently teaches psychology at the University of Phoenix (Burnaby Campus) and at the Adler School of Professional Psychology. [email link]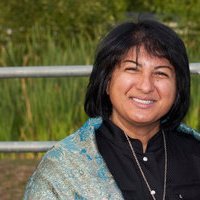 Poran Poregbal (MA, RSW, RCC) earned her Master's degree in Clinical Psychology from the Adler School of Professional Psychology. Poran is a registered clinical counsellor with BC Association for Clinical Counsellors and a registered social worker with BC College of Social Workers. She has been working in the field of Counselling, Social Work, Rehabilitation, and Victim Support for the past 17 years of her professional career. Poran Joined BCSMSSA in 2004 offering emotional support, safety planning, and facilitating crisis intervention to male survivors of sexual abuse. As of September 2011, Poran will be working as a full-time therapist within this agency, in conjunction with her private practice located in North Vancouver. Poran focuses on a Person Centred therapeutic approach while having an orientation in Trauma Therapy. Poran is a certified educator and active member of the Persian community offering clinical and psycho-educational services to individuals and families. Poran is fluent in English, Persian, and Swedish. [email link]
Renée Bartkiewicz (MA, RCC) has been a therapist with BCSMSSA after completing a practicum placement with the society. In addition to a Graduate Diploma in Art Therapy, Renée will be receiving an MA. She is actively involved in Vancouver's art community and has had her work highlighted at several venues.  Renée has been trained in Eye Movement Desensitization and Reprocessing (EMDR) Levels 1 & 2, and  Self-Regulatory Therapy. [email link]
Douglas Matear (MA, CCC) has also received a Diploma in Guidance Studies. Doug has provided counselling for individuals, groups, couples, children, youth, and families. Doug is Vice Principal with the Vancouver School district.  Doug began working as a therapist with BCSMSSA in February 2000.  [email link]
Terra Pritchard, (MA, RCC) is a doctoral student from Adler University.  She holds a Master's Degree in Counselling Psychology and is a Registered Clinical Counsellor. She has previous experience providing psychological services including assessment, group therapy, and individual therapy at various locations, including Surrey Memorial Hospital, the Mood Disorders Association of British Columbia, Child and Youth Mental Health, Dragonstone Counselling, and the Doctor Peter Centre.  Terra is trained in a number of modalities including Cognitive Behavioural Therapy, Mindfulness Based Cognitive Therapy, Client Centred Therapy, Existential Therapies, Narrative Therapy, and others. [email link]
Kathryn George, (MA, RCC, CCAC, ICADC) holds a Master's Degree in Counselling Psychology from Yorkville University after completing her practicum placement at BCSMSSA.  She is a Registered Clinical Counsellor as well as a Certified Addictions Counsellor and has 10 years of experience with both group and individual therapy.  Kathryn honors the importance of developing a safe therapeutic relationship that is based on genuine honest human connection and understands sexual abuse as a systemic problem. Imperative to her work is recognizing a client's self-determination, resilience and innate wisdom; opening up the possibility for growth, integration, and change. She uses a humanistic, trauma informed, client-centered, strength-based approach that integrates elements of mindfulness in her practice. Kathryn's goal is to help survivors of sexual abuse express themselves and experience inner healing in an accepting and nurturing environment.[email link]

Sean Heaslip (MA, RCC) is a doctoral student in counselling psychology at the University of British Columbia. Sean is visually impaired, and his Master's thesis research was on the topic of help-seeking tendencies of people with visual impairments. Sean's counselling approach incorporates feminist principles like egalitarianism that facilitate an authentic an equal relationship between client and counselor. Sean is also interested in the social construction of gender and identity, and how these constructions impact the experience of self. Sean's focus is on the therapeutic relationship and is informed by Rogerian client-centred ideals. [email link]
Mary Burns (MA, RCC) has a Master of Counselling Psychology degree from Golden Gate University and is also pursuing a Doctor of Clinical Psychology degree at Adler University.  As part of the requirement of her PsyD program, Mary completed a 12-month practicum at BCSMSSA and has subsequently been invited to join our professional staff.  She also has experience conducting psychological assessments, individual therapy, and group therapy at the Mood Disorders Association of BC, the Dr. Peter Centre, and for Adult Survivors of Childhood Abuse.  In addition, she has experience working with individuals in her private practice.  Mary is trained in a number of therapeutic modalities and tends to draw from existential, attachment-based, and psychodynamic therapies.  She approaches all of her clients with warmth, respect, and a genuine passion in seeing clients grow toward their goals.
Fraser Valley (Port Coquitlam, Abbotsford and Surrey)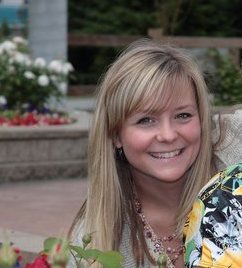 Kirsten Albrighton (BA, BSW, RSW) is a registered social worker at a maximum security psychiatric hospital where she enjoys supporting individuals with psychiatric illnesses and their families navigate the criminal justice and mental health systems in BC. She is currently obtaining her master of arts degree in counseling psychology at the Adler school of professional psychology. She became particularly interested in working with survivors of sexual abuse after taking a workshop offered at BCSMSSA. Kirsten most identifies with a strengths-based perspective and will be taking additional training in Narrative Therapy. Kirsten is a strong advocate for social justice and is interested in the structural causes of human problems.  [email link] (Available at the Port Coquitlam location-currently on maternity leave)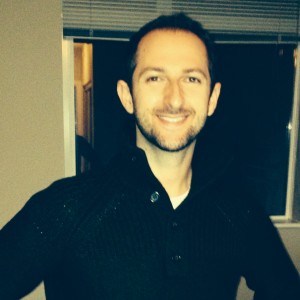 Robert Grigore, MCP, RCC, is currently in the process of completing his Masters of Counselling Psychology degree at the Adler School of Professional Psychology in Vancouver, British Columbia. Robert compassionately listens for humanness within personal struggle and seeks to help others realize their inner strength through courage and individual freedom. Robert looks to combine elements of Existentialism, Humanism, Mindfulness, and Cognitive Therapy in the hopes of creating a unique therapeutic experience for each of his clients. Prior to his engagement at BCSMSSA, Robert has also been heavily immersed in community betterment and advocacy in his role of Outreach Worker at the Salvation Army Harbour Light in the Downtown Eastside of Vancouver. [email link] (Available at the Surrey and Vancouver location.)
Vancouver Island (Courtenay, Nanaimo and Duncan)
Art Phipps, MA, RCC, holds a Masters degree in Counselling Psychology and has been working with BCSMSSA since completing his practicum here in 2012.  Art is a certified Hakomi therapist and also trained in EMDR (level 1 and 2).  What you will notice in working with Art is his warm attentiveness and mindful exploration of what brings you to therapy.  Developing a good enough relationship is foremost in the way he works.  Art is also a diversity educator and works to promote the appreciation of diversity in the community. (Available in Nanaimo. Please call Vancouver office for inquiries.)  [email link]
Mary Lang, MA, RCC has a Master's degree in Counselling Psychology. She has been with our agency since September 2004. She uses an integrative approach inspired by Collaborative and Narrative therapies, as well as Emotionally Focused therapy. Her understanding of child development, attachment theory, current post-traumatic stress research, and Buddhist mindfulness (Vipassana) concepts and practices influence her counseling approach. Mary now manages and provides therapy in our new Courtenay location on Vancouver Island.
Albert Seinen, M.Ed., CCC has a Master's degree in Counselling Psychology from the University of Victoria. He has been with BCSMSSA since the beginning of 2000. Albert has a variety of experiences, which include working in residential facilities with youth that have a history of abuse, street outreach, prison outreach and counselling university students. He is now serving our clients in the Duncan area of Vancouver Island. Albert is fully trained in doing EMDR (Eye Movement Desensitization and Reprocessing) and has had training in use of Somatic approaches to releasing traumatic energy trapped in the body.  [email link]
Practicum Students
Master's level students commit to an eight months training program with us, as part of their degree requirements.  Students have come to us from universities in seven countries.  Their work with us involves individual therapy and co-facilitating a twelve week cycle of group therapy.
Victim Services
The Victim Services Program has been developed to assist clients with non-clinical issues regarding sexual abuse.  Trained victim services workers will assist clients with criminal justice information and support, safety planning, health and community information, referrals, and emotional/practical support.  Victim service workers will also help explore other resources not covered by the Society's mandate.